Responsible business
Nowadays responsibility and environmental viewpoints are in an increasingly significant role in all business operations. Entop offers the best possible expert services that will help in developing the customers' business sustainably and responsibly. We stand out positively in our actions compared to the other companies in the field.  
We put effort into a qualified and motivated staff
We do high-quality and productive cooperation
We strive to be technical pioneers
We look after customer satisfaction
We work in an environmentally friendly way
We follow regulations and directives
Responsible design
We want to react to the need from our customers to consider environmental viewpoints already at the design phase. We have taken part in Lahti's "Green City" initiative and have made significant development work regarding responsible designing.
In designing, the environmental viewpoint should be explored a bit more extensively because the true environmental impact will only be shown in the final product and in its use. In the design phase we can consider the materials of the different components and through these decisions we can, for example, affect the size and weight of the final product.
We have developed a tool to be utilized in mechanical design which corresponds with the proven, good principles of design. Also, responsible design is always cost-efficient design.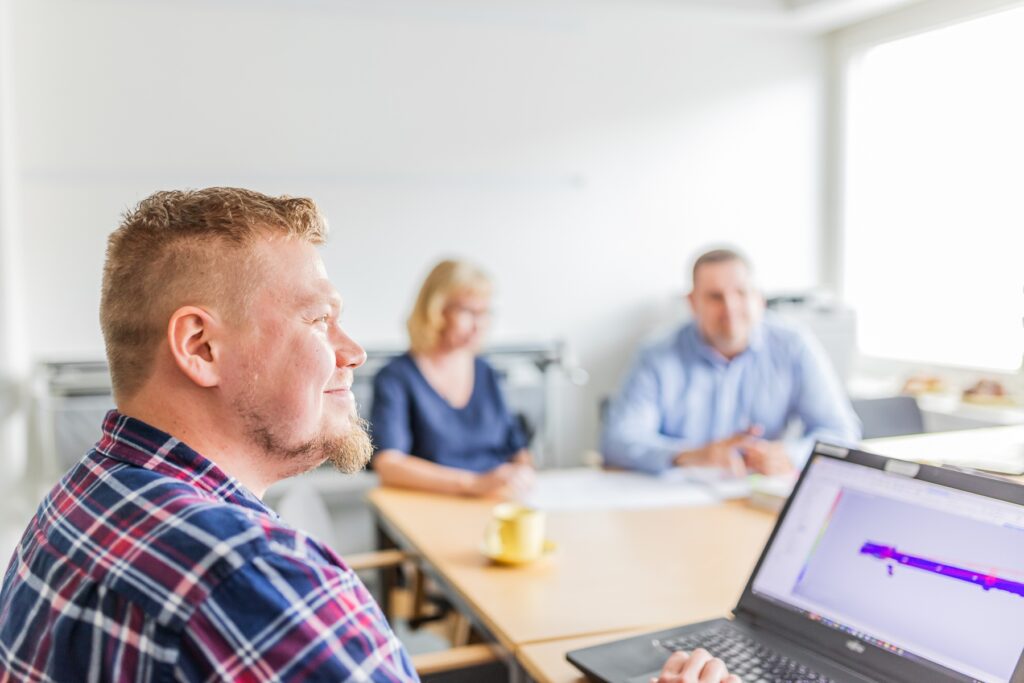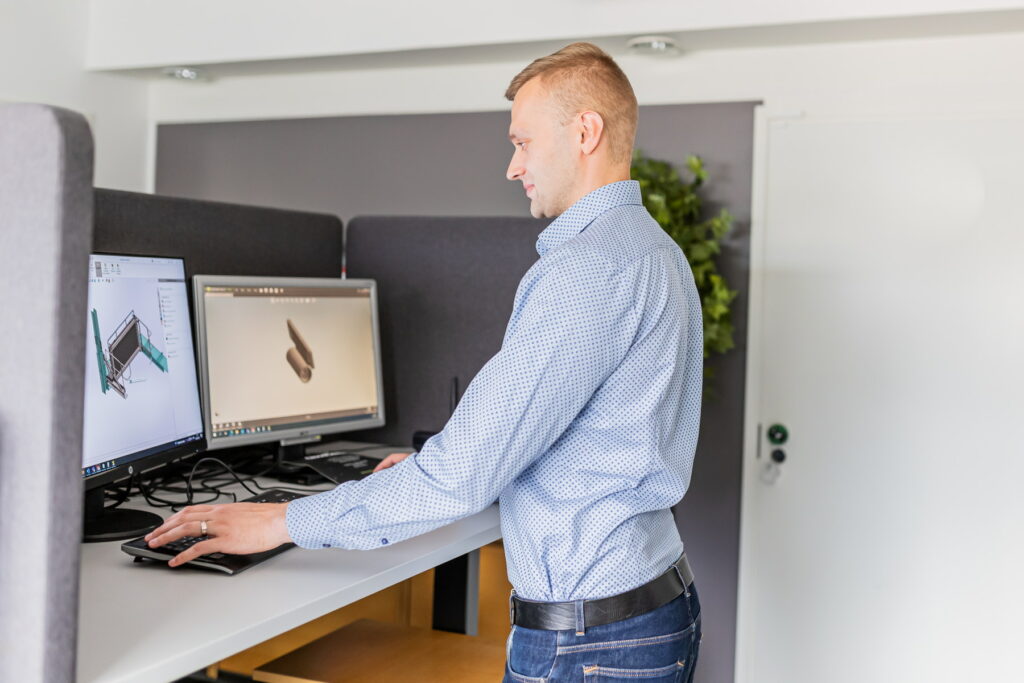 "One of the most obvious actions of responsible designing is to reduce the amount of materials. For example, the less steel the final product uses, the more environmentally friendly it is. In designing, we always consider a product's producibility, safety, and quality."

Aku Arasola, Design Manager, Entop 
We genuinely take care of our employees. Entop's employees have the opportunity to grow and improve in their careers. We offer our employees extensive employee benefits, and we are known for a great work environment.