Entop Oy is a Finnish engineering office founded in 1988. Our customers are large Finnish-based companies who deliver their products and projects globally. Our staff of 35 professionals are ready to help your company succeed.
Over the years, we have accumulated a wealth of experience in mechanical design and project management in the mechanical wood processing industry, metal industry and process industry. Our products enhance our customers' operational efficiency and, consequently, the profitability of their business, providing them with a superior competitive edge in the global market.
Co-operation is an essential element of success in today's business. It requires time, openness and integrity from everyone involved, as well as a positive vision of the future. We are a member of the Subcontracting Excellence Cluster S.E.C., a major co-operation network in the metal-based industries.
Entop's offices are in Lahti, Tampere and Helsinki – our services are available nationwide.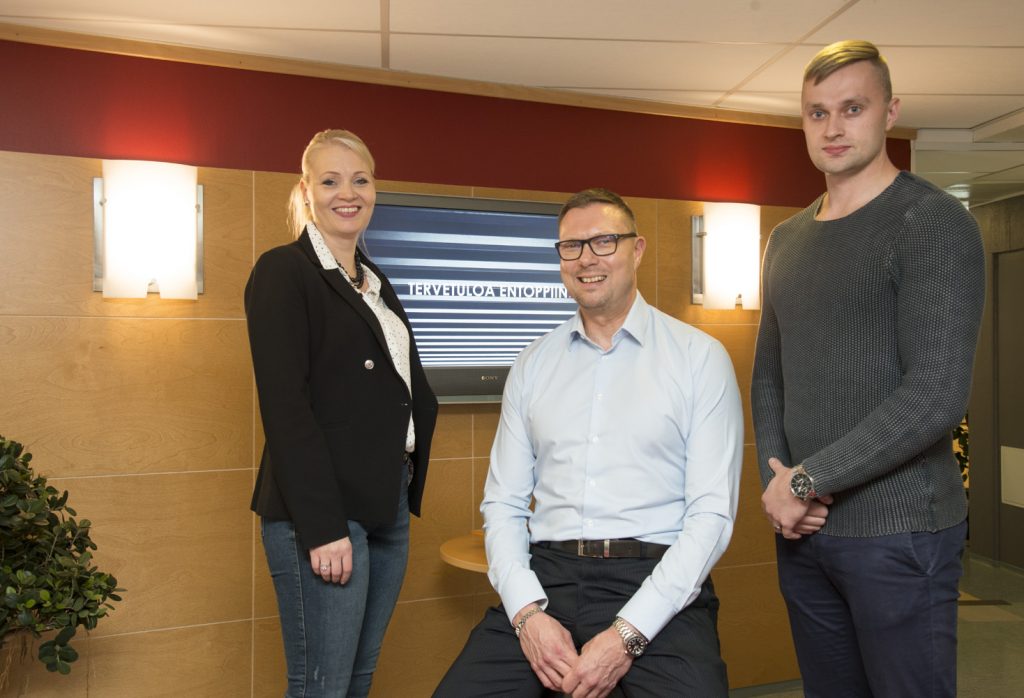 The first Green Card quality certificate in Finland
Kiwa Inspecta granted Entop Oy the first Green Card quality certificate in Finland on 15 February 2007.